During this very busy starting new year, I wanted to take a moment to wish you all the best for 2016, for you and all your family.
I would just like to express how much joy you have given me following this blog and contributing to the new community forum and wish for your joy and happiness in return.
I'll try to do my best to continue in this direction and, as some of you may already know, I've now created my own company called ch2i dedicated into building all elements for sensing, reporting, graphing with Smart Sensors, IoT, and of course IT Integration. We're now able to :
define / design hardware
Do production
Write dedicated firmware
Advice technologies advice's
build project from beginning to end.
If you have any business project need contact, do not hesitate to contact me using the form here
Anyway, I would really like to thank you for all your support in all what I'm doing and I'm sharing this you some interesting stats, blog stats sessions other the last three years, currently hitting 16000 sessions/month, I know this can look low, but for this dedicated personal blog.
2015 January gap is due to Worpress theme change that disabled Google Analytics count and it took me some days to notice it.
And here the stats for the new community forum created in mid 2015.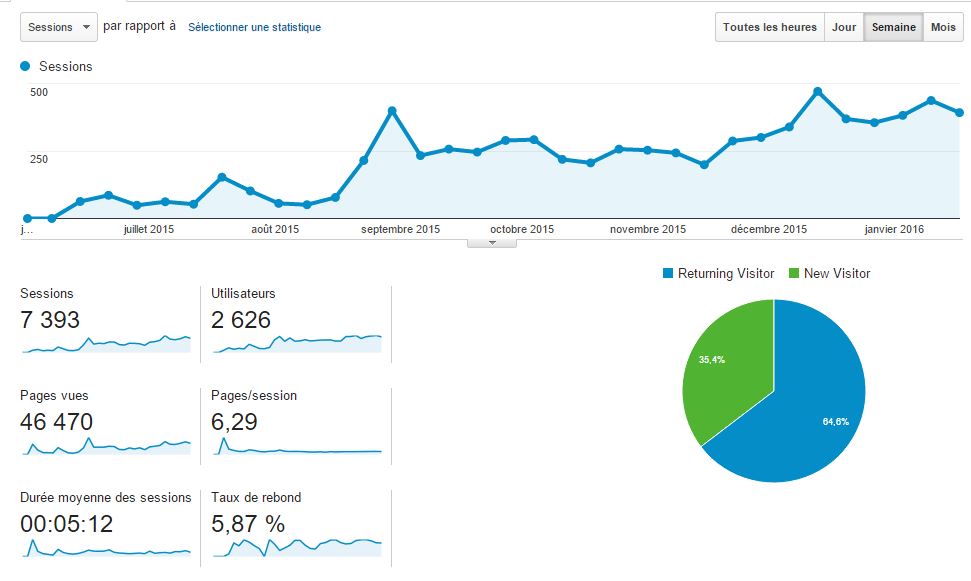 community sessions stats
And as I started this blog post to wish you a new year, I've got a gift for you. During Christmas I lost my internet connexion for 7 days that severely impacted my job and I had time to spend time with another passion which is music and DJ'ing.
I created two 2015 retrospective mixes that I posted on mixcloud. If you like deep, dance and EDM music you should like it. All is shared on my Mixcloud account
Happy listening
Charles